There's no place that brings us back like Chiapas.
Particularly, the mystical mountain city of San Cristóbal de las Casas - the home base for our Chiapas Collection, which features pieces sourced from artisans living in the surrounding pueblos. Mexico's southernmost state, Chiapas is home to several indigenous groups (list them) and most of these people are artisans, occupying trades which help them to live sustainably on the land.
An homage to the land, the region's artisans move to the rhythm of the loom. High altitudes call for sheep farming & the creation of wool. Textiles, embroidery & pompoms are laced with every color in the rainbow. The poorest state in the country, the people of Chiapas haven't had it easy historically. They have been marginalized and de-valued by their government since colonization. But these people have a grit unparalleled to any other culture that I've ever known. Home to the Zapatistas, rebellion blows in the air, & our collection embraces this sense of rebellion.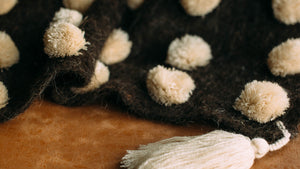 ---
While in town: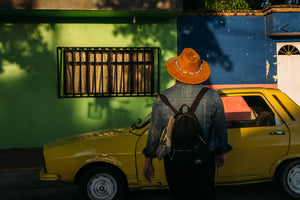 Pick up some amber; it's mined nearby
Go to Cocoliche for dinner; make a reservation
Get to Viña del Baco early on a sunny day, so that you can have a sidewalk table for drinking & people watching all afternoon.
Visit Na Balom, house-museum
Shop at Mercado Santo Domingo
Still further out there than Oaxaca, Chiapas is definitely the road less-traveled.