Collections:
Each Urbane Object has a story, written by its artist. Narrated through stitching & brushstrokes, our artisans create each piece by hand - that's the magic of our one-of-a-kind gallery.
---
Your home provides the grammar for your lifestyle. When you act as the curator of your home, thinking deeply about each object hanging on the walls or resting on your mantle, you actively design your intellectual perspective.
---
We challenge you to hang artwork created by artisans who live differently than you
Like the pieces embroidered by the Otomí women. These women have lived hunger & hardships rendered by generation after generation of racial marginalization, yet they manifest their story in a kaleidoscope of color, alive & vibrant with the creatures of the Earth. The resilience of these women & the vibrancy of their art helps to broaden our perspectives on a daily basis. This is the mindfulness which comes from living in a curated space.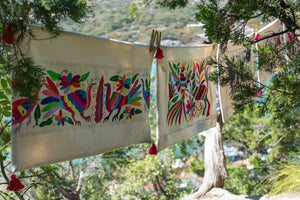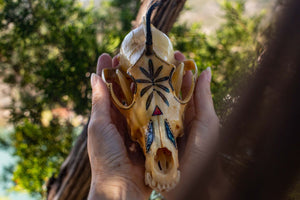 ---
How do you become a curator, you ask?
Well, curating is all about awareness. The process of gathering & selecting, curations brings intention & creativity to the "decorating" process. When you curate your space, you select pieces which challenge & compliment one another; you group together Objects which stimulate & inspire you intellectually; and you think consciously about the origin & story of each individual Object.
We've created a list of questions which can help to get you going on your curating journey. Of course, don't limit yourself to only these questions - let your imagination go wild & fill your home - & your mind - with meaning!
---
Questions to ask yourself when curating your space:
Who made this piece? What does she look like? How old is she?
How does she live? What kind of food does she eat? What language does she speak?
How did she make this? Consider techniques & skill required for each craft.
How did she learn this craft? Did she learn from her mother?
Did she receive a living wage for her time? Can I rely on this store to be fair with her?
Is there symbolism embedded within this piece? Do the patterns & colors communicate something to me?
How does this Object make me feel when I look at it, touch it, or contemplate it?
Will I value this Object for a lifetime? Would I like to hand this Object down to someone in my family?
---
These questions are intended to cause reflection & inspiration, & ultimately causing a shift in the way that we shop. We want you to take an active role in both the aesthetics & functionality of your home, thinking more like a designer than a decorator. After all, decorations are disposable; Urbane Objects are generational.
For a look at Objects which have already found their curator, browse through our gallery of Homed Objects.